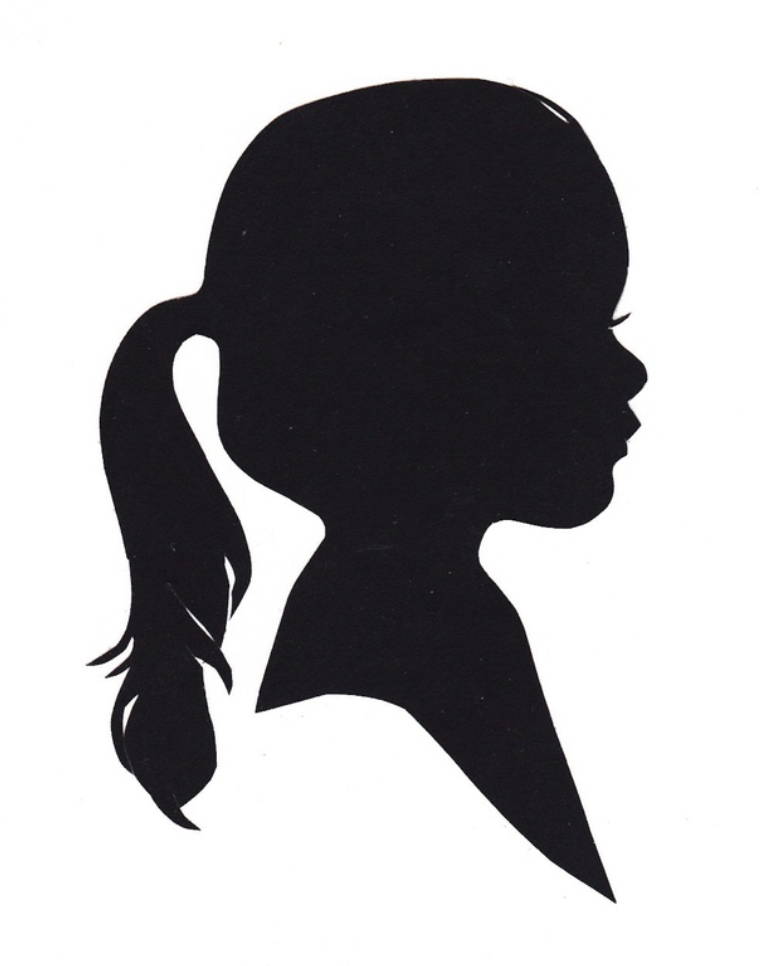 I'VE BEEN DREAMING OF LONG LASHES MY WHOLE LIFE!
Remember those cool silhouette profiles we did as kids in grammar school? I sure do. It was one of the first times I ever experienced being self-conscious about my eyelashes. Silvia Ochoa, Rosario Guzman, Lettie Gonzalez and the other beautiful Latinas in my class had eyelash silhouettes that practically jumped off the page. Then, there was mine. Short, stubby, invisible. I was an embarrassment to the Garcia bloodline. Where were my sultry eyes? How could I get longer eyelashes?
It took 40 years and a technological breakthrough before I figured it out.
The answer wasn't fake lashes, magnetic magic, extensions or perms. I call those masques. Turns out, discovery science made the dream of long lashes become a reality. First and foremost, microbiology – in the form of DNA proteins. No matter what mother nature gave me, enhancing my natural eyelashes was no longer a pie-in-the-sky dream.
Eyelash growth-serums are a transformation tool that has the power to change the way our eyelashes behave.
Despite a lot of noise from nay-sayers, yes, eyelash serums have the ability to increase your natural length and thickness. The trick is to find a serum that works. For example, there's an FDA approved, prescription eyelash growth serum called Latisse® by Allergan® (4.4 billion dollar pharmaceutical company). Rest assured this powerhouse has conducted an impressive clinical study on their product. That's the beauty of pharmaceuticals. No guessing, right? Latisse uses a prostaglandin as their active ingredient to grow lashes. This ingredient, Bimatoprost Ophthalmic Solution does come with controversy and has reported side effects. Nevertheless, it has been so successful that others have copied. 
As a result, a handful of lash enhancement brands have found a generic equivalent to Latisse's active prostaglandin. However, it's unclear if their generic version has the appropriate percentage of active, plays well with other ingredients, or quite frankly, is effective. One would need a clinical study to determine that – and you'd be hard pressed to find any ordinary company selling a lash growth serum that has conducted a proper clinical study proving their unique formula works. 
Who's got the numbers and stats to back up their claims? For me, the answer is NULASTIN®.
Hailed as a giant leap forward in hair rejuvenation, NULASTIN® transforms the look of eyelashes up to 120% thicker and 61% longer. Unlike other companies that use paid endorsements and questionable data, NULASTIN science is proven by 3rd party clinical evaluation. It's revolutionary and transparent – a breath of fresh air in today's click-bait world.
It's a given that quantitative data is the gold standard compared to personal perspective. For that reason, don't be fooled by companies using only subjective results, or piggy-backing off a clinical trial from a peptide company when the complete formulas need to be tested. This is one of the things that sets NULASTIN apart. Real science – Real results – Real people – Real clinical evaluations on the complete formula. The clinical evaluations from NULASTIN are on par and/or better than Latisse and the best part is that NULASTIN is sold over-the-counter and comes with a 100% Lifetime Performance Guarantee.
NULASTIN has five synergistic, active ingredients and is the only patented lash and brow serum on the market that addresses all four stages of the hair growth cycle. In other words, the appearance of more growth, more thickness, less shedding. This revolutionary serum is made in the U.S.A. in small batches for freshness and maximum bioavailability. What that means is quality assurance. Moreover, NULASTIN's R&D team received funding from the National Science Foundation. Seriously – the National Science Foundation and the U.S. Department of Defense. The DNA proteins used in the formula were created using a DARPA grant as a treatment for wound healing. 
The way I see it, frail, short eyelashes are a serious wound that needs to be healed!
Speaking of wounds … those of you who are getting lash extensions, use caution. The moment you take them off, you are going to experience a psychological kick to your self-esteem. Additionally, your real lashes will be damaged. This is not a joke. The trauma is real. Likewise, it can take eyelashes a year or more to totally heal after extensions, and for some, the condition is permanent. As a woman who makes a living in front of the camera, I get the addiction of beauty treatments, makeup, tricks and techniques. I also fully understand nutrition, health and wellness. Therefore, my recommendation is to balance one with the other. Above all, NULASTIN LASH should be part of your daily routine if you want healthy, longer, fuller, more beautiful NATURAL lashes.