Seven proven ways to enhance the beauty of your lashes and brows
Even with an otherwise bare, fresh face in the morning, lush lashes and full brows add contrast, frame your features and draw attention to your eyes. With all that heavy lifting, they should be getting the love they deserve, right? Whether you're recovering from many months of lash extensions or wrestling with short lashes and sparse brows, these are our favorite ways to enhance your look and restore your lashes and brows to their natural glory.
Restraint is key when it comes to tweezing. Many of us have overplucked in the past and are now after a fuller look. To get your brows into tip-top shape, invest in trusty slanted tweezers and a pair of small, curved scissors for trimming. The best time to tweeze is always after a warm shower because it makes removal easier (and less painful!). Great lighting is key, so a lighted magnifying mirror makes a big difference. Once your shape is on point, brush your brows upward with a clean spoolie and trim any hairs that fall outside your natural brow line. If you're heading out, you can hold onto your freshly polished shape with a little clear brow gel or tinted pomade. Even a spritz of your go-to hairspray on a spoolie works in a pinch.
Consider a professional tint & lift
There's nothing like waking up to a gorgeous fan of full, dark lashes and skipping mascara with confidence. We've seen lash extensions on the rise for years, but they can be heavy on your lids, damaging to your natural lashes and very expensive to maintain. A simple tint with or without a lash lift deepens the color of your own lashes, giving you the lustrous, deep black color usually only accredited to a good mascara. A lash lift is like a perm for your eyelashes, creating a natural curve that lasts for weeks – no eyelash curler needed. Together, these two treatments are a winning combination for opening up the eyes and giving the illusion of youthful, enviable lashes.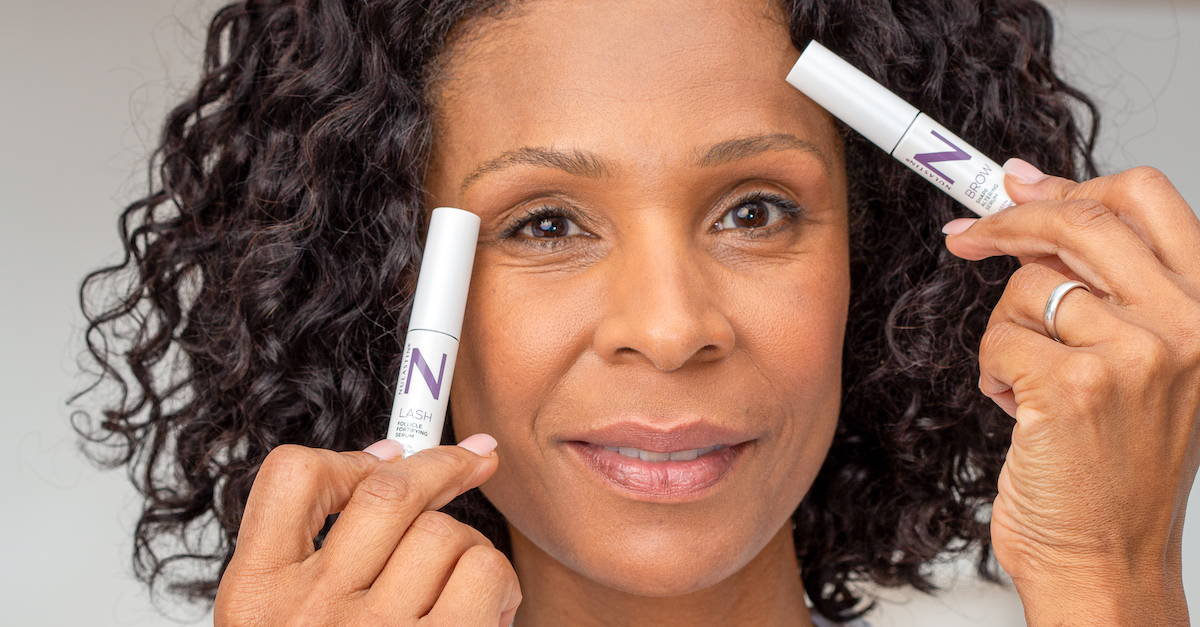 Nourish your follicles daily
Lash and brow serums have come a long way and can deliver noticeable results in just weeks. NULASTIN's scientifically proven LASH & BROW Dual System with Elastaplex® Technology visibly boosts the length and density of lashes and brows with skin-safe, ethically sourced and naturally derived ingredients. You just apply it twice a day to stimulate the replenishment of elastin in your body and support hair growth. Each tube lasts approximately 4-6 weeks and once you achieve your desired look, you can reduce to only one application per day to nourish your follicles and sustain your incredible results.
Harness the power of makeup…
Caring for your lashes and brows and waiting for regrowth is a process. Even with NULASTIN's groundbreaking formulas, It could take a few weeks to get the look you're going for. In the meantime, grab your favorite mascara, a sharp brow pencil and a clean spoolie. Focus less on "filling in" your eyebrows and instead concentrate on how your hair grows. The goal is to mimic your growth pattern by using short, hairlike pencil strokes. Concentrate the color in the arch area, where brows are naturally darker and use a lighter touch on the inside edge for the most natural results. Finish by adding a stunning pop of highlighter right below the arch!
And take it off every night
Just like filling in your brows has an instant impact, the way you take off your makeup makes a world of difference in the long run. The key is being gentle and committing to a double cleanse. The first step should be a makeup remover in a formula that works with your favorite brow products. For example, you might choose an oil or balm if you use waterproof products. Work in the direction your hair grows to avoid hair loss that can come from harsh scrubbing. Follow up with a gentle cleanser, removing every trace of dirt, oil and makeup. Starting with clean lashes and brows primes your skin for serum and allows the ingredients to do their job.
Shop our signature SKIN collection
Replenish the youthful glow, firmness and elasticity of your skin with our exclusive Elastaplex® Technology.
Compliment your face shape
Before you shape your brows at home, do a little mapping first. Ideally, your brows will begin where your nostrils begin, so you can look straight into the mirror and hold your tweezers, makeup brush or pencil vertically against the bridge of your nose to help you find the starting point. Do the same thing with your pencil rested on the tip of your nose and angled up through your pupil. This is where your arch should be. Overall, you want to stick to a refined version of your natural shape, but having the right points defined will give you a beautiful lifting effect.
Toss unproven home remedies
There are countless claims out there that castor oil, coconut oil, petroleum jelly, trimming and more will help grow your lashes. Not only do these remedies not lead to real results, but they can lead to disappointment. For example, castor oil can irritate your eyes and the skin in the surrounding area. While coconut oil and petroleum jelly do have moisturizing properties, there's no evidence that they promote hair growth. Lash trimming is a particularly bad idea because, since lashes don't develop split ends, all it does is make short lashes shorter. Stick to scientifically proven solutions with guaranteed results.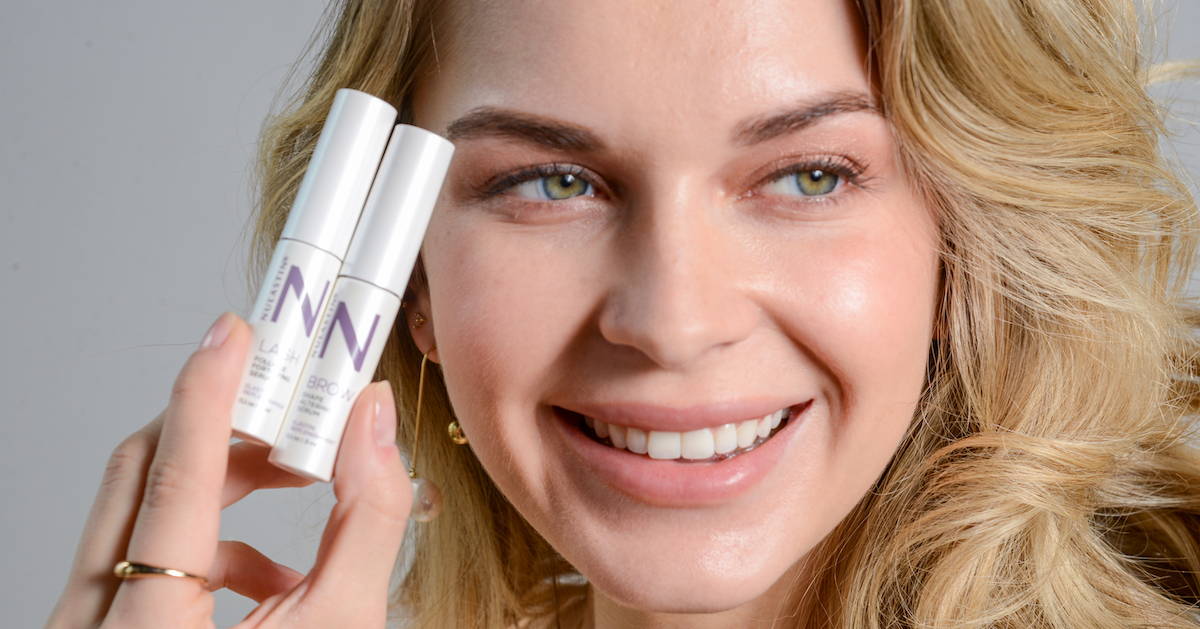 With a proprietary blend of five active ingredients, NULASTIN's LASH & BROW Dual System with Elastaplex® Technology supports your body's natural ability to stimulate the replenishment of elastin. This breakthrough in beauty helps optimize processes already happening in your body to deliver natural, noticeable, clinically proven results. In a 12-week clinical evaluation, participants noticed up to 60% longer eyelashes and up to 120% fuller eyebrows.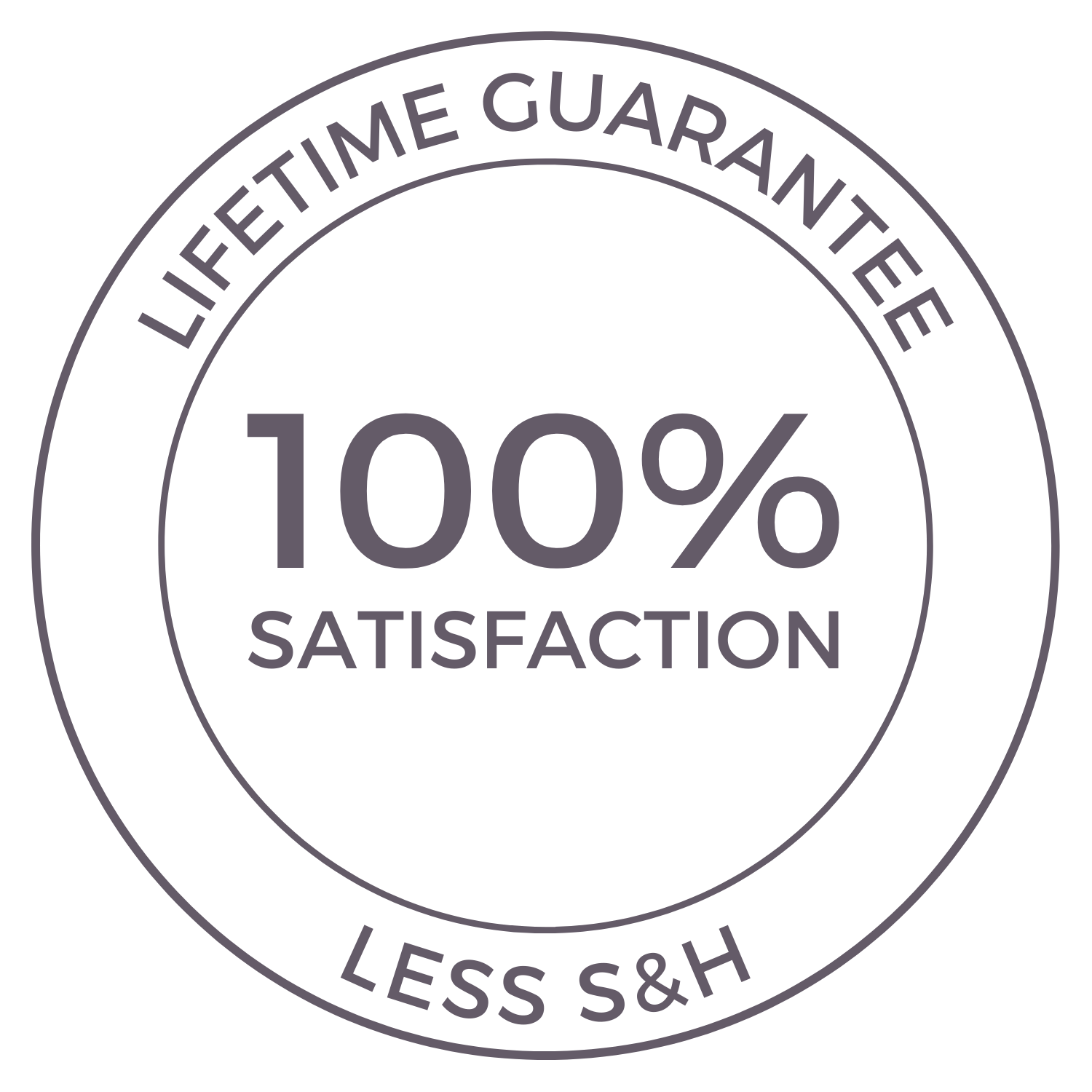 Every NULASTIN® product is backed by a 100% Lifetime Customer Satisfaction Guarantee. If our product(s) did not perform up to your expectations, you may exchange or return it at any time for a full refund — less shipping and handling charges.
We also take pride in having a devoted customer service team that is here to help you every step of the way along your NULASTIN® journey. Whether you have a question about how to apply our patented, proven serums, would like to learn more about the science featured in our formulas, or are curious as to when you can expect to see results, our team is here to assist you. If you do not find the answer to your NULASTIN® question above or in our website's FAQ section, please contact our customer service team at