You've already noticed amazing hair, lash or brow results. Our difference-making SKIN Collection is just as powerful. Based on science developed to aid in wound healing and tissue regeneration, this trusted line is formulated with patented Elastaplex® Technology featuring Elastatropin®. This precursor to human elastin is packed with restorative properties that help visibly reduce the signs of aging for healthy, beautiful, youthful-looking skin at any age.
Why try the SKIN Collection?
Elastin is a stretchy protein naturally found in your skin. That's what gives the skin its tight, bouncy, youthful look. Our bodies begin to produce elastin while still in the womb and continue into early childhood. Our bodies actually stop producing new elastin around the age of 12.
As we age and elastin breaks down, we're left with visible concerns like fine lines, wrinkles, and sagging skin. By introducing a new source of elastin with Elastatropin®, we can delay the look of aging. The result? Softer, smoother-looking skin that glows. In fact, over 12 weeks, 92% of clinical participants noticed a reduction in the appearance of fine lines and wrinkles.
✓ 100% Performance Guarantee
✓ Small batch formulations
✓ Safe & effective
✓ Cruelty-free & vegan-friendly

"Gave my skin new life!
My skin is softer and looks more vibrant."
– Marilyn F.

"Nurtures my skin and leaves my complexion clean, but not stripped."
– Marilyn F.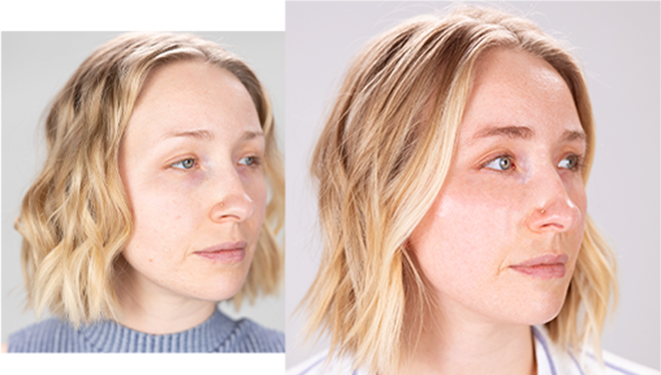 Real reviews from real customers
"Disappearing in front of my eyes.
I absolutely LOVE these products. I have been using them for two months and only wish I had taken a before picture. ALL fine lines around my eyes have disappeared… My skin tone has evened out tremendously. My skin feels wonderful. I will be a dedicated user from now on."
"I am 68 and no one believes me.
I have been using a few of the Nulastin products for several months now. Love them all but the Intensive Hydrating Serum is a particular favorite. I am 68 and almost to a person no one believes it; I nearly always hear that I look at least 10-15 years younger. The serum hides my encroaching "puppet" lines around my mouth and leaves me looking really refreshed!"
"
Love the way it makes my skin look!
I have been using your products (skin and brow/eyelash) for several months. I receive compliments on my skin and always get asked what I use to keep it balanced and looking good. I love all your products. Thank you for making me look my best at 53!!!"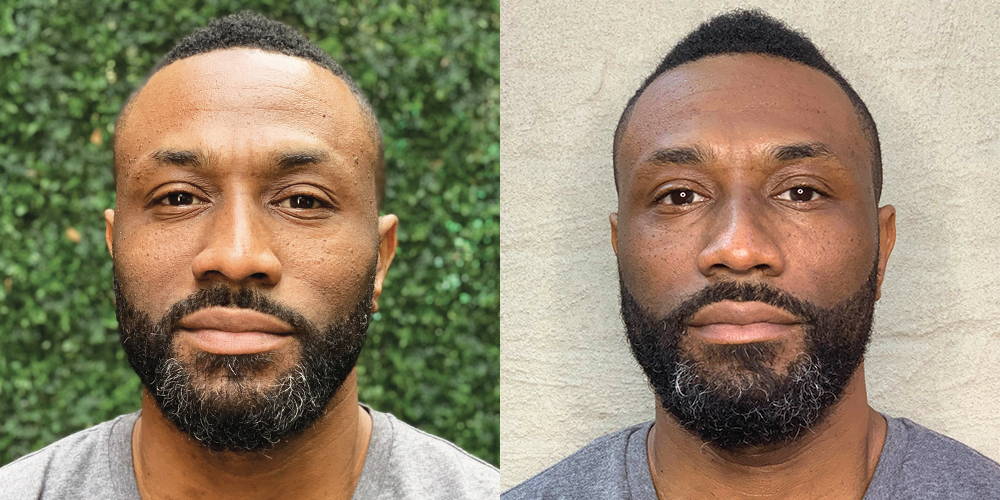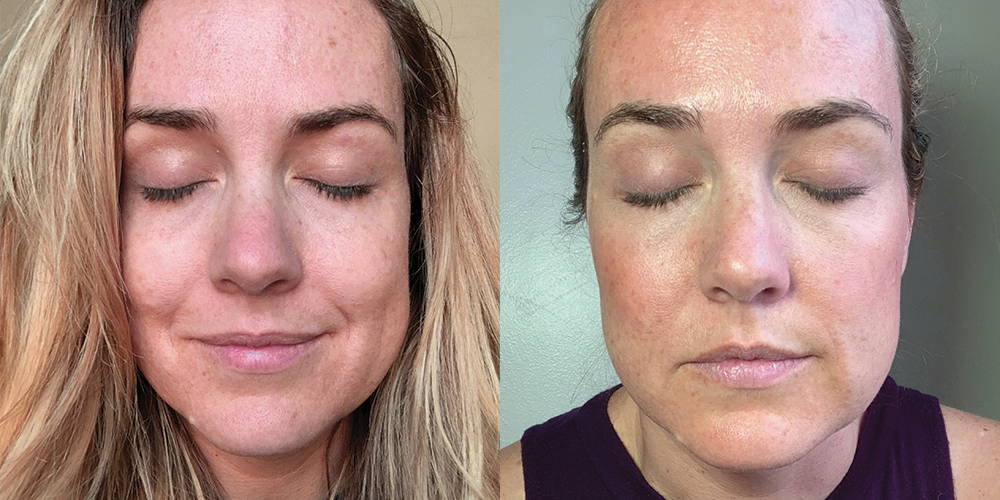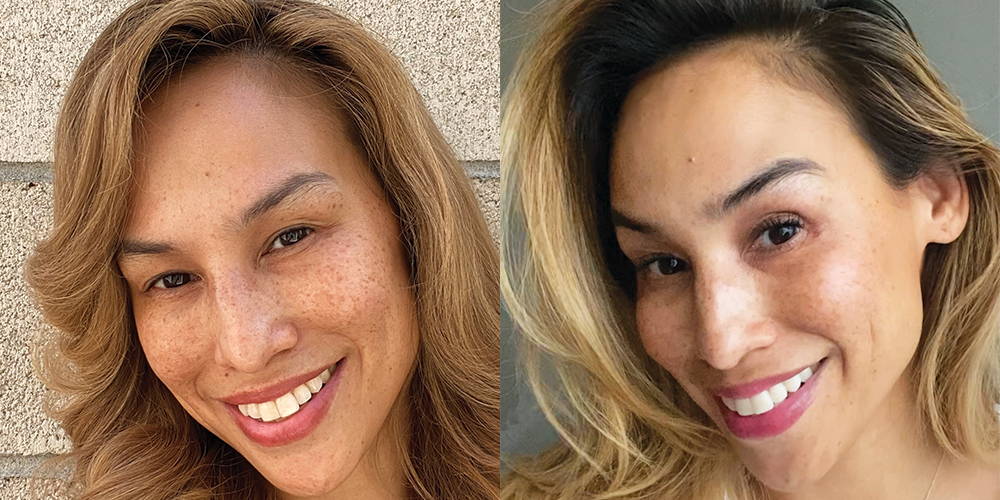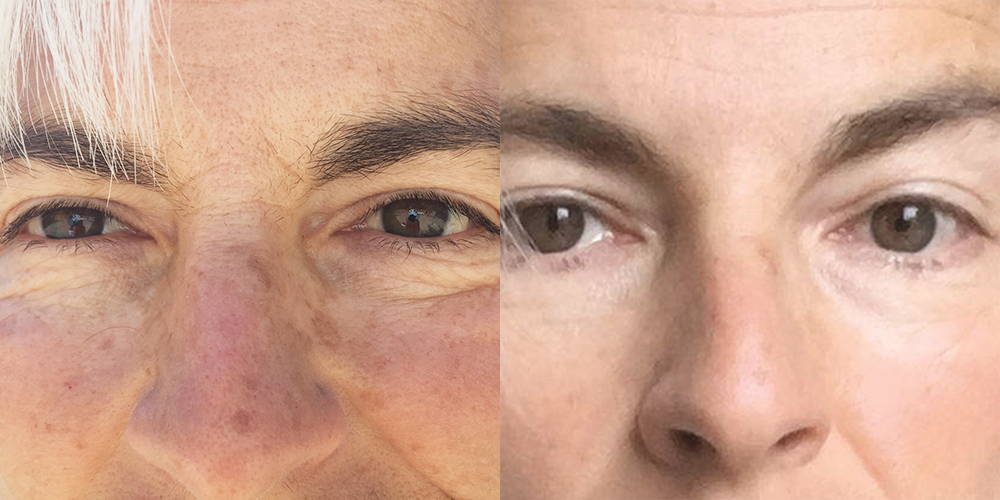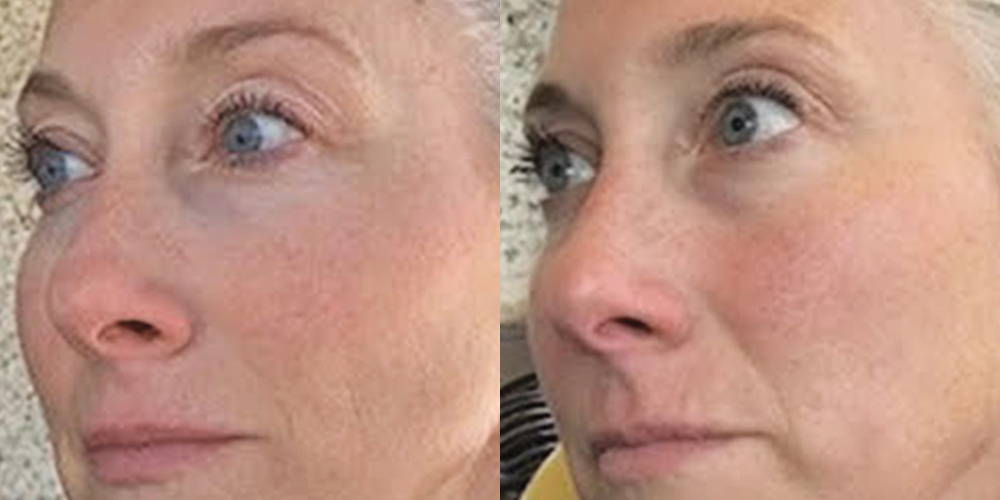 INCREASE IN BROW THICKNESS
A clinical evaluation concluded that the BROW Shape Altering Serum noticeably increased the density and thickness of participants' eyebrows up to 120%.

"My brows are thicker and longer than EVER."
– Linda J.
"The face serum is GREAT! Hydrates so nicely but doesn't make foundation run. Thank you!
– Debbi.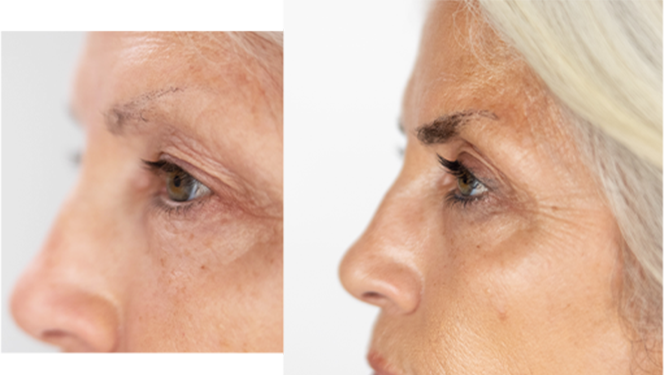 If you're looking for more radiant, youthful-looking skin, our SKIN Collection delivers results. Not only are they among the most effective on the market, our transformative products are handmade with ethically sourced, naturally derived ingredients and backed by five U.S. patents.
Only NULASTIN® offers an innovative blend of proteins, peptides and antioxidants that targets signs of aging and visibly increases skin's smoothness while reducing the appearance of dark spots, fine lines and wrinkles. Try our best-sellers now to safeguard against moisture loss and environmental damage for a brighter, naturally beautiful complexion with renewed firmness and elasticity.
Start your skincare journey
Use code RENEW20 on your first Skin purchase
100% Performance Guarantee
If our products do not meet your expectations, you can return or exchange
them for a full refund
at any time.