Ingredients That Support Hair Growth | NULASTIN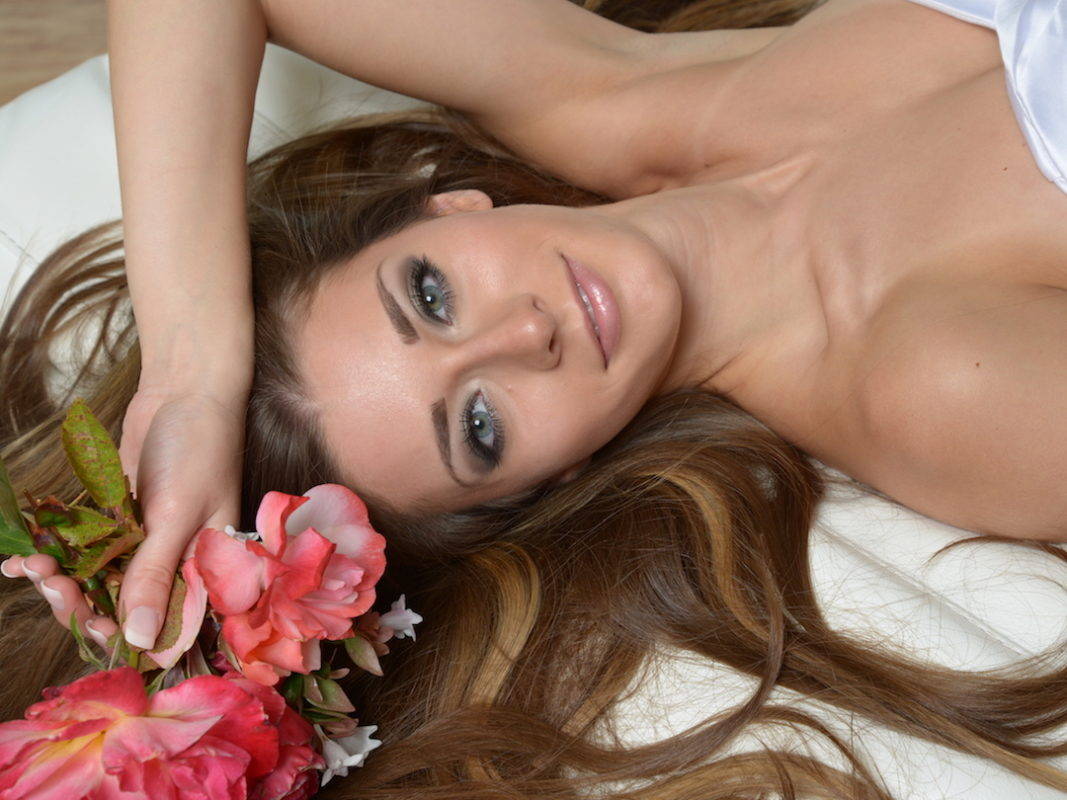 WHAT ARE SOME INGREDIENTS THAT VISIBLY HELP LASH & BROW HAIR GROWTH?
At least once per day, I get asked what ingredients help eyelash and eyebrow hair growth. It's a bit of a loaded question, in that there is a synergy of ingredients which positively impact this process. The perfect hair-growth product has not "yet" been invented. But we're getting closer! Every time scientists tinker with DNA sequencing, stem cell advancements and secret methodologies, it's a win-win for those who suffer from thinning hair, balding and Alopecia.
What we know about Alopecia is that the immune system attacks the hair follicles (structures that contain the roots of the hair), causing hair loss.
Hair follicles repeatedly go through stages in a cycle of growth and resting. It is the disruption of this cycle that results in excessive hair loss, or alopecia. The specialized cells in the follicle that become the hair shaft itself can be depleted during the resting or Late Telogen phase in the hair cycle, resulting in fewer and fewer active follicles (and hair) over time. 
There is an intimate connection between the hair follicles and the extracellular matrix that supports the follicles in the skin.
Not only is elastin and its precursor, tropoelastin synthesized by the cells in the hair follicles, but the follicles themselves appear to depend on elastin and the structure of its matrix for their function and vitality. 
According to peer-reviewed research, tropoelastin (precursor to elastin) and keratin; if damage to the structure and matrix of elastin in the skin contributes to the thinning and loss of hair, then providing an external source of this human protein could help reduce ongoing hair loss and stimulate new hair growth. 
NULASTIN is the only product on the market with Elastaplex® Technology, boasting five active ingredients, addressing every phase of the eyelash and eyebrow growth cycle. Growing hair isn't about one stimulant, it's a dynamic process which in addition to speeding up certain stages, other's need to slow down; all the while protecting and nourishing the cells that produce hair follicles. This synergistic approach is why NULASTIN's results are ongoing, beautiful and natural.
Let's take a closer look at a list of proven, active ingredients and their role: 
Biomimetic Elastin

- An Active Ingredient - Addresses the ANAGEN and LATE TELOGEN STAGE OF HAIR GROWTH Delivers elastin to the matrix of the skin, nourishing the cells that produce hair follicles. Invigorates hair growth function. Conditions and protects the hair follicle. Supports the reawaking of healthy stem cells. Preventing the loss of keratinocyte is extremely important to altering the course of hair loss. Keratinocytes are the most common type of skin cells. They make keratin, a protein that provides strength to skin, hair, and nails. Keratinocytes form in the deep, basal cell layer of the skin and gradually migrate upward, becoming squamous cells before reaching the surface of the skin over the course of a month.
Keratin - An Active Ingredient - Addresses the TELOGEN STAGE OF HAIR GROWTH A novel DNA protein that is a component of human hair. Visibly restores the overall density, shaping and thickening of the eyelashes and eyebrows. Keratin's in most shampoos, lash/brow enhancers and hair care products range in quality and can differ from where they are sourced. These mass-marketed keratins are made from plants and/or animal by-products. Common animal by-product used in most cosmetics is bovine blood plasma and harvested tendons and ligaments. NULASTIN's unique proteins, which are not animal derived, are one of the biggest breakthroughs you'll find in the formula compared to other brands. 
Hepatocyte Growth Factor

- An Active Ingredient - Addresses the CATAGEN STAGE OF HAIR GROWTH Retards (shortens) catagen development; Extends the productive anagen phase of the hair follicle lifecycle. Collaborates with the naturally occurring proteins that maintain the active phase of lash & eyebrow hair growth development. 
Myristoyl Pentapeptide-17 - An Active Ingredient - Addresses the ANAGEN STAGE OF HAIR GROWTH A bioavailable keratin stimulating peptide: A Liao-Oligopeptide. Signals the cells; significantly stimulates keratin genes; nourishes, stimulates, hydrates and protects the follicle. 
Cloprostenol Isopropyl Ester

- An Active Ingredient - A biologically active, synthesized compound that has similar activity to a natural prostaglandin. Addresses the ANAGEN STAGE OF HAIR GROWTH. Energizes the follicles and primes them to increase their rate of production; demonstrably invigorating the growth cycle. Protects against breakage and thinning.
My professional recommendation to those suffering hair loss and Alopecia is to be patient. The lash and brow growth phase is 3-4 months. Nurturing your damaged extracellular matrix takes time and TLC. 
---