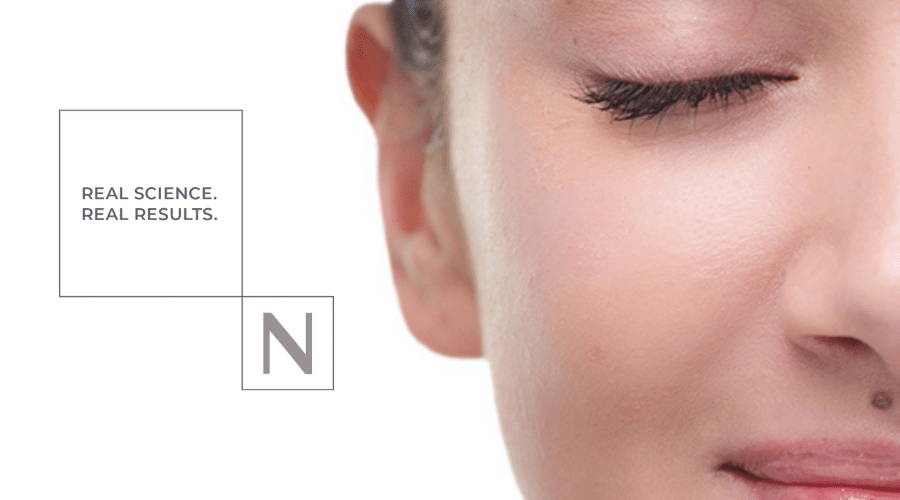 NULASTIN® anti-aging skincare & haircare solutions utilize proprietary Elastaplex® Technology to deliver scientifically proven results to all skin types and all ages. Through various clinical evaluations, our products have been proven to help the body stimulate the replenishment of elastin & support the appearance of hair growth. Read the trials, studies, and published papers below to learn more about our five issued U.S. patents and the innovative science behind each NULASTIN® product.
Discover the qualitative effects of the LASH Follicle Fortifying Serum on lash length and thickness over a 12-week period.
Wrinkle Reduction Performance Trial
After using the Rejuvenating Facial SKIN Moisturizer, an outside panel determined that 83% of participants showed significant improvement in skin smoothness and reduction in the appearance of fine lines and wrinkles.
BROW Preservative Challenge ISO 11930
In a lab-controlled study, the BROW Shape Altering Serum was tested for the effectiveness of the serum's preservative system.
NULASTIN® is Leaping Bunny Certified - Meaning no animal tests were used in the development of any product displaying it.
Discover how our patented Elastaplex® Technology restores elastic properties to the skin.
Hair Vitality Loss and Thinning: Benefits of Elastaplex® Technology
Learn about the main causes of hair loss and thinning and how our products help replenish the essential elastin in your scalp that supports, maintains, and connects its network of hair follicles for a healthy head of hair.

Biocompatibility Evaluations and Mechanical Testing of an Electro-spun Human Tropoelastin Biomaterial
Tropoelastin (Elastatropin®) can be used as a biomaterial in multiple physical forms with the ability to blend with other native constructs like collagen.
In vitro Testing of Tropoelastin (Elastatropin®) and Collagen
Human recombinant tropoelastin (Elastatropin®) is an elastic biocompatible material with unique mechanical characteristics.
Characterizing the Mechanical Properties of Implantable Biomaterials
100% hydrated tropoelastin (Elastatropin®) was able to stretch 350% its initial length and fully recover.
Electrospun Tropoelastin and Collagen Bioscaffolds used for Cellular Delivery in Full Thickness Wounds
Post-wound healing comparisons using tropoelastin (Elastatropin®) and collagen biomaterials showed improvements in wound closure compared to controls.
NULASTIN® is a Boulder Colorado company that offers a line of personal care products for eyelashes, eyebrows, skin and hair. We make available the following materials that discuss research relating to NULASTIN® products. The intent of providing these materials is to share the evolving science involving the products we offer. NULASTIN® products are cosmetics, not drugs. They are not intended to cure, treat, prevent, mitigate or diagnose any disease; or effect the structure of function of the human body. The FDA has not reviewed any of the statements in the publications. The publications may discuss uses for NULASTIN® products that NULASTIN® does not promote. NULASTIN® does not assume any liability or risk involved in the use of its products when they are not used in accordance with the directions for use. Statements in the enclosed materials regarding NULASTIN® products are not to be construed as recommendations or endorsements for any specific use for NULASTIN®. Nothing contained herein should be considered as a warranty of any kind, expressed or implied.