OFFER YOUR CUSTOMERS
INNOVATIVE ELASTIN REPLENISHMENT
Interested in selling NULASTIN® at your retail location?
OFFER YOUR CUSTOMERS
INNOVATIVE ELASTIN REPLENISHMENT
Interested in selling NULASTIN at your retail location?
NULASTIN is the only rejuvenating formula for lashes, brows, hair & skin that contains Elastaplex® with patented technology – a bioidentical version of "the youth and beauty protein" elastin. Originally created as a treatment for wound healing, this pioneering approach involves manufacturing proteins using DNA biotechnology. Products are skin safe, ethically produced, clinically evaluated, naturally derived, paraben-free, vegan-friendly, gluten-free, proven safe, and made in the U.S.A.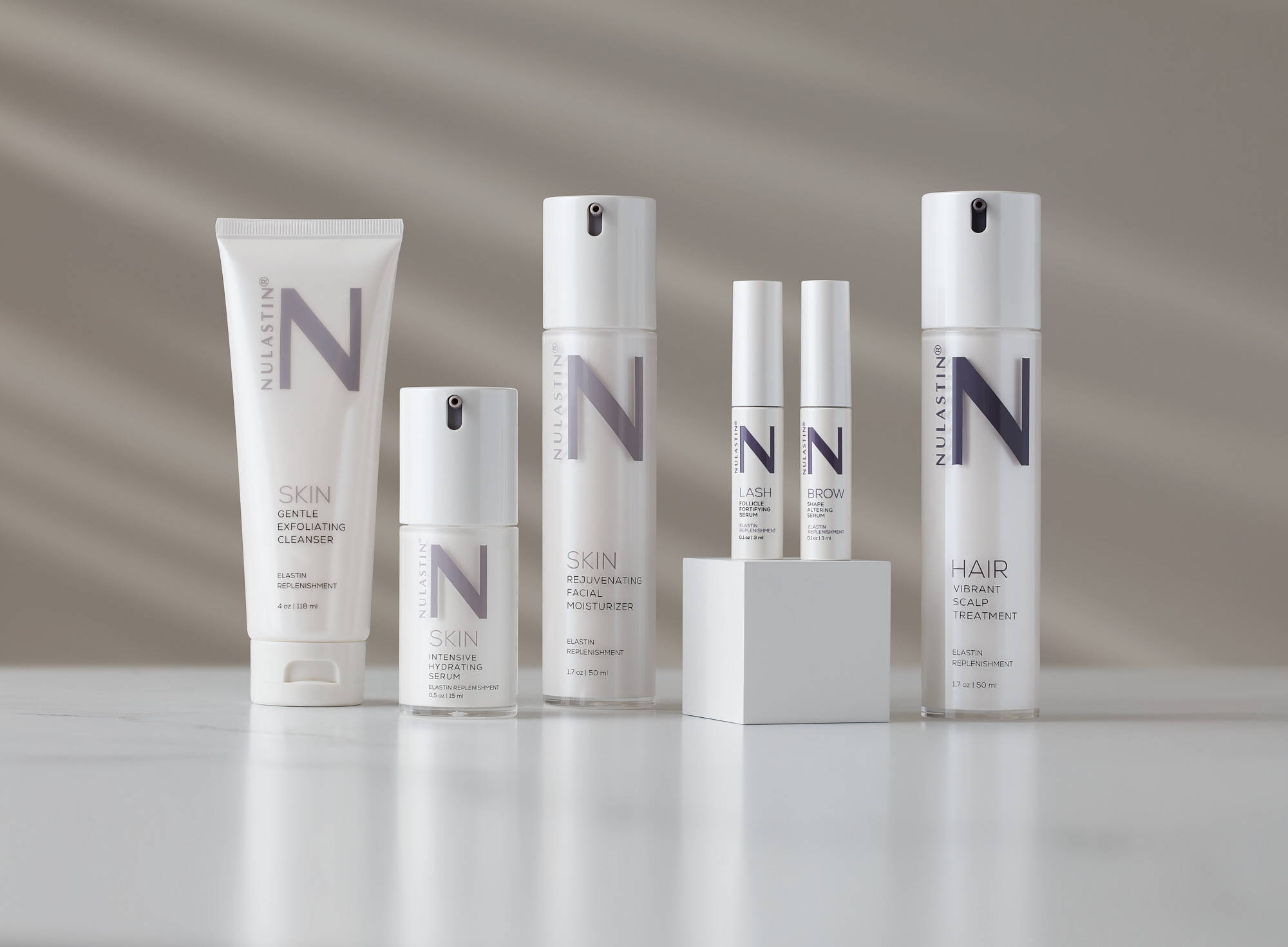 Passionate about efficacious products with science backed ingredients

Professionals to promote innovative products that yield proven results

Commitment to consistency and ordering frequency
By joining us on this journey, you get some pretty fantastic benefits:
Competitive wholesale prices

Boulder, Colorado company with personalized support

Access to clinically tested, fresh, small batch products

Support materials and POP display collaboration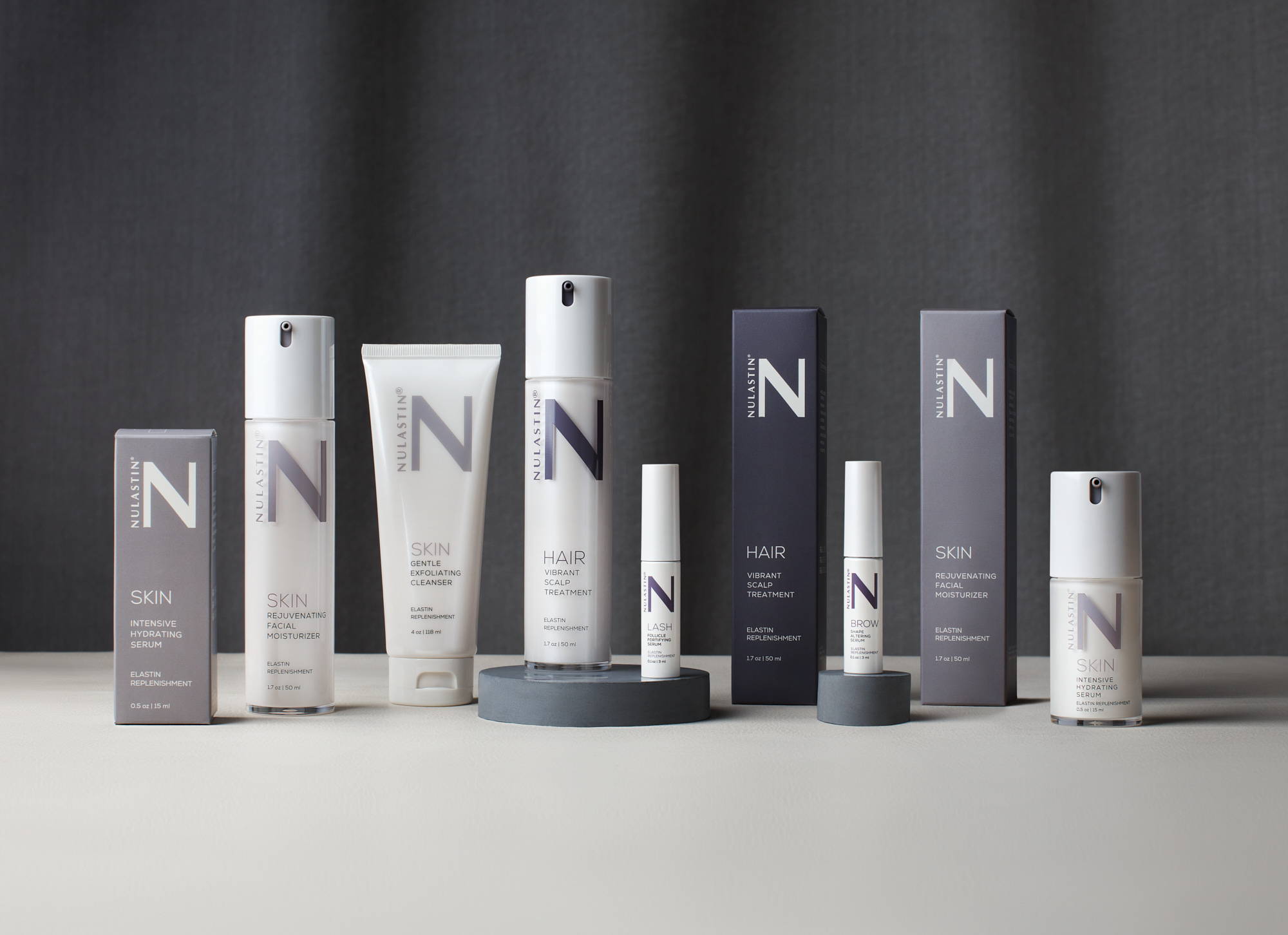 Available for immediate shipping
Elastin Replenishment Collection
LASH Follicle Fortifying Serum

– 0.1 oz | 3 ml

BROW Shape Altering Serum

– 0.1 oz | 3 ml

SKIN Intensive Hydrating SERUM

- 0.5 oz | 15 ml

SKIN Rejuvenating Facial MOISTURIZER

– 1.7 oz | 50 ml

SKIN Gentle Exfoliating CLEANSER

- 4.0 oz | 118 ml

HAIR Vibrant Scalp Treatment

– 1.7 oz | 50 ml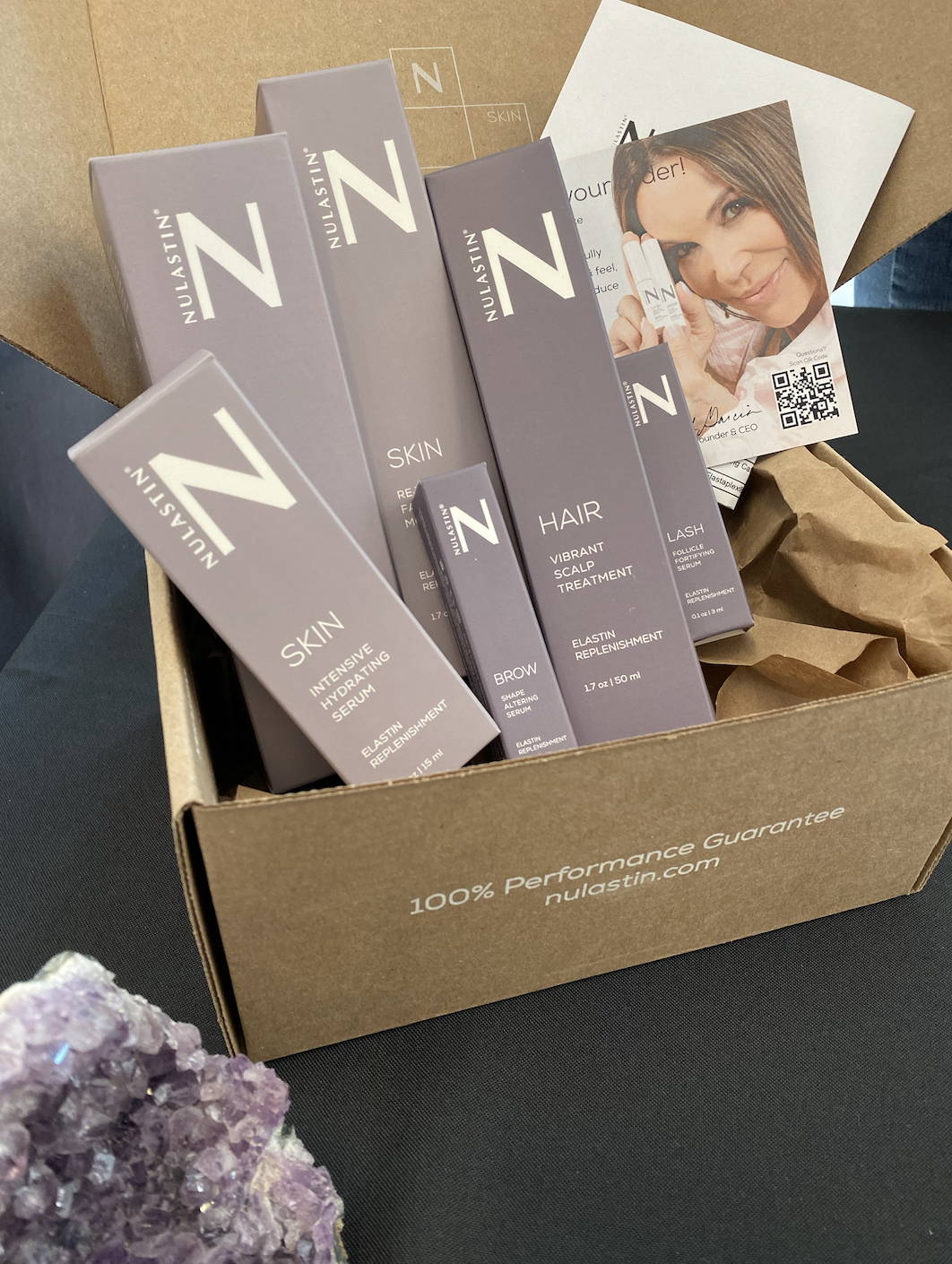 How to become a reseller?
Must be registered organization or retailer
Reseller's permit submittal
Log-in access for ordering
Limited Edition Luxe Travel Kit by NULASTIN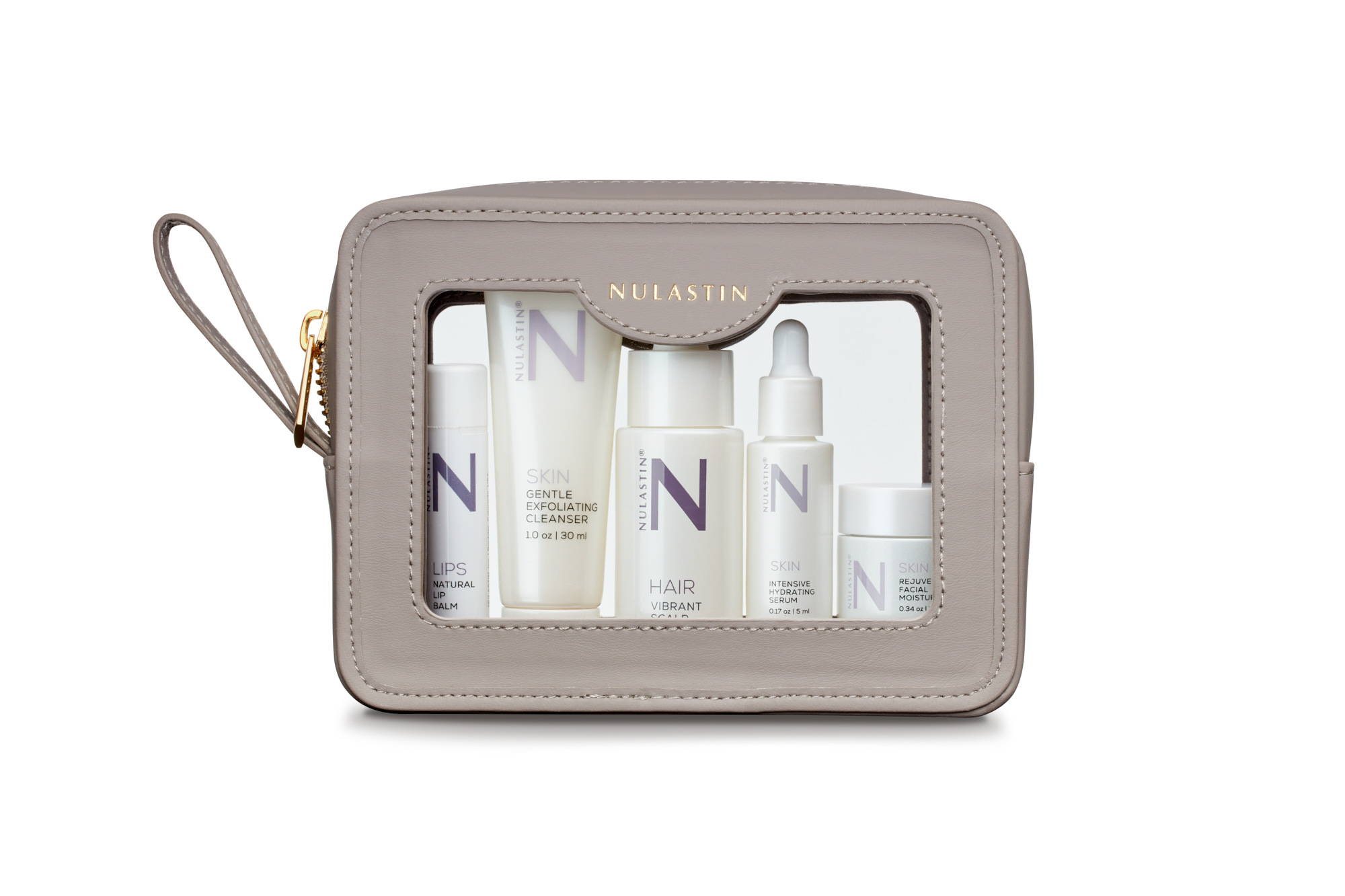 Intensive Hydrating SERUM- 0.17 oz | 5 ml

Rejuvenating Facial MOISTURIZER - 0.34 oz | 10 ml

Gentle Exfoliating CLEANSER - 1.0 oz | 30 ml

HAIR Vibrant Scalp Treatment - 0.68 oz | 20 ml

Natural Lip Balm - 0.16 oz | 4.67 g