The Benefits of Using Elastin In Your Daily Skin Care Routine | NULASTIN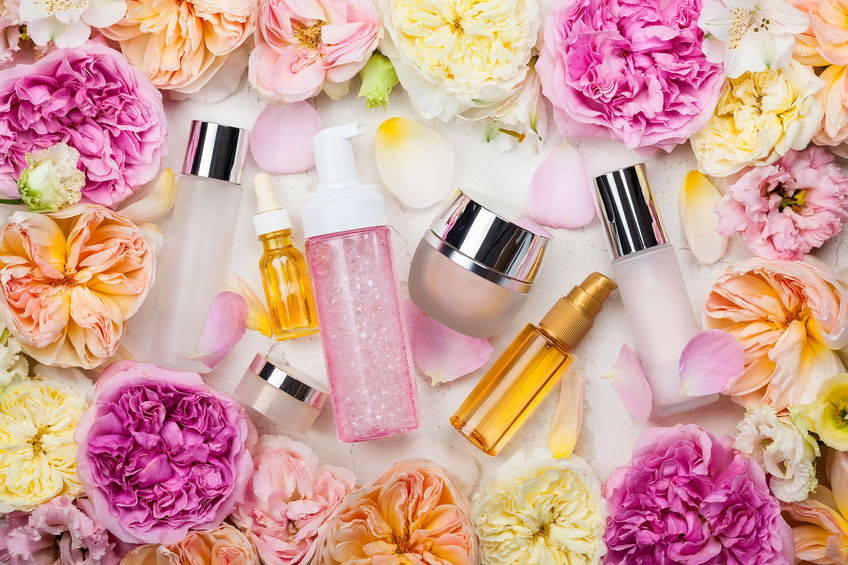 Beauty Products Are Not Created Equal
Finding the best product for your skin
For many women, having found her perfect product is so comforting, so rewarding, so easy. Who has time to research new stuff? Who has time to learn about obscure new ingredients, like elastin replenishment? 
With today's social media world introducing so many AMAZING must-have products, it's impossible to resist the glitz and glamour of new promises. The younger generation seems to be addicted to bling. Millennial women want more green beauty and are buying cleaner picks. It's a bit of a frenzy for sure. More, more, more. Huff Post wrote an article awhile back titled, "15 Signs You're Addicted To Beauty Products." Number 15 sums it up:
One day your beauty addiction could very well bankrupt you. 
But at the end of the day, you're like… 
Because you know you look better than everyone else.
Here's how you can balance beauty product addiction with common financial and skin-loving sense. Think of it as the 60-40 rule. Spend 60% of your money on luxe brands and 40% on the frivolous. Compile a list of absolutes and reserve those for the luxe column. When it comes to skincare, a quality daily facial moisturizer with elastin replenishment is an absolute. No negotiating when it comes to this step, even if the dollar amount is high. Your face-health is worth it.
Considering that humans start losing their vital supply of elastin at about the age of 20, finding an over-the-counter product that can address this loss is critically important. With less elastin, our skin appears saggy, fine lines can begin to show, and formerly bouncy cheeks can begin to droop. Elastin damage over time can impact eyelashes and eyebrows as well, leading to short, sparse, patchy, thin hair.
Elastin replenishment is overlooked by a majority of products on the market. You'll hear all about collagen. Those that claim to have elastin in their formula are often plant-based (not bioavailable) or animal-derived (denatured and ineffective.)  
NULASTIN Has What Other Products are Missing: Elastin
The benefits of incorporating NULASTIN® into your daily routine
NULASTIN's

proprietary

Elastin Replenishment Moisture Therapy restores the skin's elastin properties by stimulating the replenishment of elastin in the matrix of the skin.
Palmitoyl Pentapeptide-4 gives you a combination of two collagen inducing peptides that helps lift and strengthen skin.
Acetyl Hexapeptide-3 serves up a unique peptide that smoothes and tightens skin to help reduce existing wrinkles and prevent new wrinkles from forming. 
Hyaluronic Acid delivers vital moisture to skin cells.
Using NULASTIN® elastin replenishment consistently, over time will reap the most cost-effective rewards. Not only will your skin radiate and glow, you'll find that you start wearing less makeup (or none at all). Natural will look more beautiful on you. You won't need to spend money on injections, gadgets, and facials. If you do choose to go this route and make aesthetics part of the 60% absolute, price-is-no-object rule, then, know the results will last longer and look better having used NULASTIN®.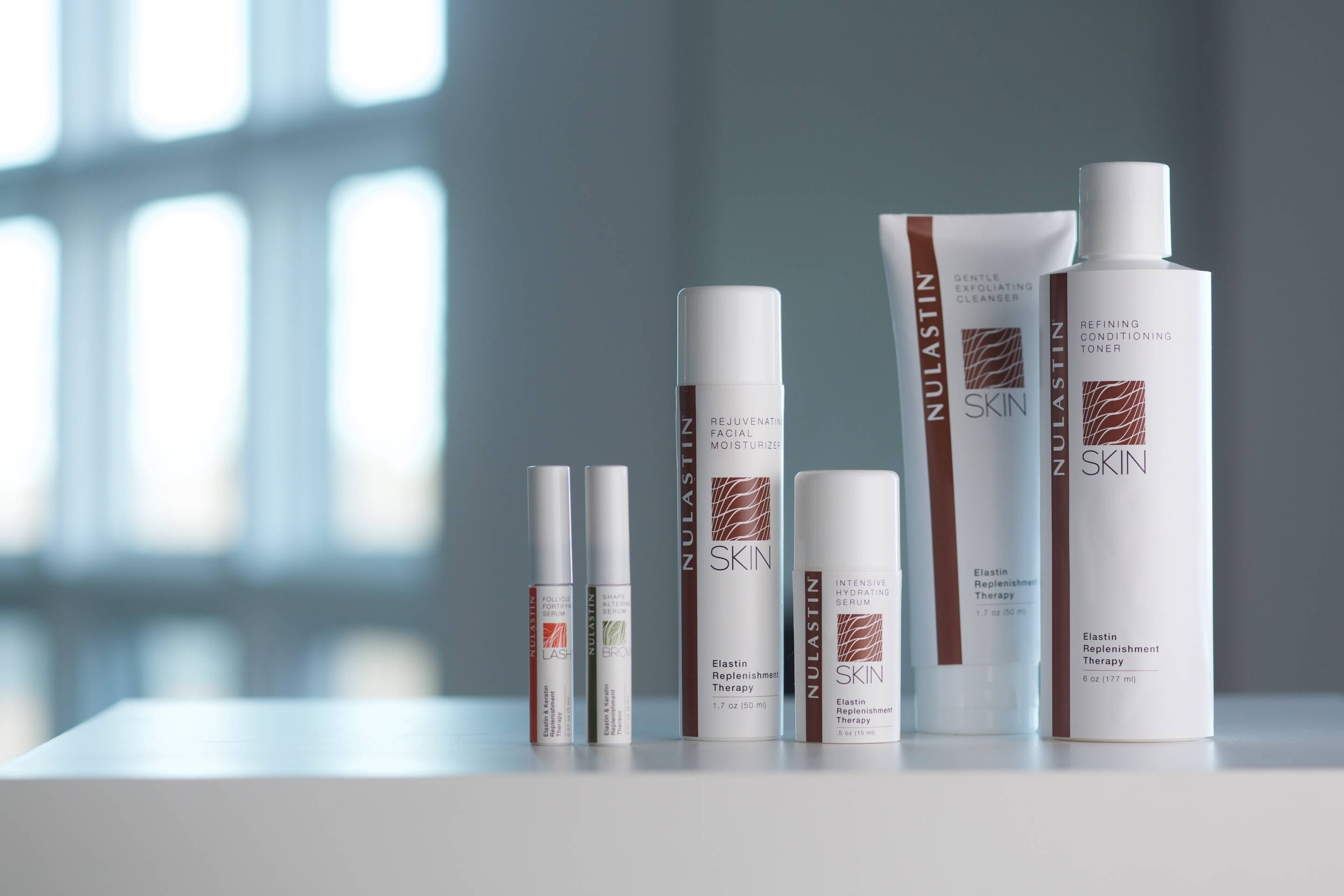 NULASTIN Elastin Replenishment Therapy for Skin, Lashes & Brows
*Formulas developed using fermentation and recombinant DNA technology. The genes are designed based on the human DNA sequence. A clinical evaluation was carried out over 12 weeks. Up to 75% had overall improvement and the skin showed a 49% reduction in roughness. 97% experienced a more youthful appearance, 95% loved that skin was not greasy and the moisturizer could be applied under makeup, and 92% saw a reduction in fine lines. There were no adverse events or side effects. Over 10,000 individuals have used the SKIN care formulation as part of ongoing consumer evaluations. 
NULASTIN® products are free of top known allergens and preservatives. They have never and won't ever test on animals. NULASTIN® is cruelty-free, Paraben-free, lanolin-free, gluten-free and more.
---