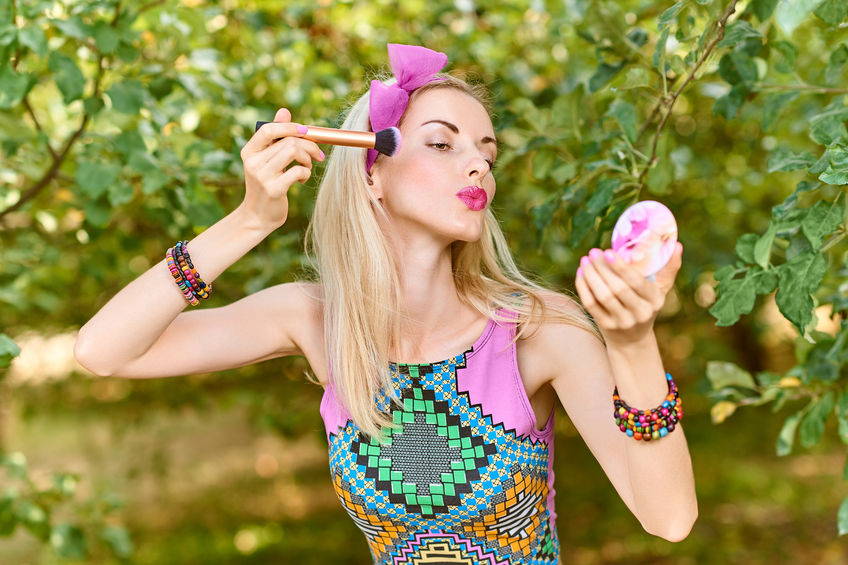 To look your best … start with beautiful skin, fabulous lashes and brows.
Looking for a way to save time, wear less makeup and look better?
American women spend an average of almost five and a quarter hours a week on personal grooming and makeup application according to a GfK survey. My experience is that models, television personalities, the social media obsessed and those in the dating pool spend twice that amount. Between showering, shaving, dressing, hair care, nails, putting on makeup and primping, it's nearly a full-time job. When you add in the hours spent driving to/from appointments, time spent is staggering.
Why do we invest so much time? The number one reason is to feel good about ourselves. Yes, yes, yes! This is so important. Feeling good is being empowered. Wearing makeup has the power to elevate our mood as well. Time spent putting makeup on becomes a ritual, a positive and pleasurable moment in the day. But what happens when we become embarrassed to be seen without makeup? Moreover, what's the consequence if we NEED to wear makeup daily to feel good about ourselves?
How does one cut corners without giving up the end result?
Start with your face. If your skin is beautiful, radiant, glowing, you truly won't need makeup. It's quite possible, you won't want to wear any at all. This is the best time-saving tip that works for everyone. Couple supple skin with naturally long, lush eyelashes and full, youthful eyebrow and you'll look great from the moment you wake up. If your routine includes primers, foundations, contour/highlight pallets, powders, eyeshadows, eyeliners, mascaras, brow pencils, brow brushes, lip liners, lipsticks, lip glosses and more, NULASTIN can help. 
You may be asking how NULASTIN FaceCare saves time. It may sound a lot like swapping one routine for another? Reality is, it's not. You need to wash your face anyway, right? This is a given for everyone. You can spend minutes a day on your FaceCare and save massive time on your makeup routine by following three simple steps:
Gentle Exfoliating Cleanser with Invigorating Caffeine
Step 1 – Wash your face morning and night with NULASTIN® Gentle Exfoliating SKIN Cleanser to remove impurities, polish and prep your skin for moisturization. The Invigorating Caffeine acts as an anti-inflammatory and has been shown to minimize the appearance of puffy eyes, visibly reduce swelling and inflamation. Gives tired, dull-looking skin a fresher, healthier appearance.
Time Spent: 30 Seconds 2x daily
Rejuvenating Facial Moisturizer with Keracyte® Elastin Complex 
Step 2 – Replenish your skin's natural structure, firmness and elasticity with NULASTIN® Rejuvenating Facial Moisturizer. This professional strength formula is clinically shown to reduce the look of fine lines, wrinkles and dark spots up to 44% in 12 weeks or less. Keracyte® Elastin Complex contains ProliSel®, a proprietary source of bio-available Selenium, associated with amino-acids L-proline and L-cysteine. This antioxidant / anti-carcinogen delays the look of aging by protecting against oxidation and damage caused by free-radicals. Acclaimed for hydration and moisturization to bare skin, and allows skin to breath during outdoor activities.
Time Spent: 30 Seconds 2x daily
LASH & BROW Dual System with Keracyte® Elastin Complex 
Step 3 – Nourish, hydrate and support your eyelashes and eyebrows. Daily use of NULASTIN® LASH Follicle Fortifying Serum & BROW Shape Altering Serum will help you transform the appearance of your lashes up to 61% longer and 120% fuller and boost the look of healthy, natural, full eyebrows. Improves hair flexibility, suppleness and shine. Helps protect against breakage and thinning. 
Time Spent: 30 Seconds 2x daily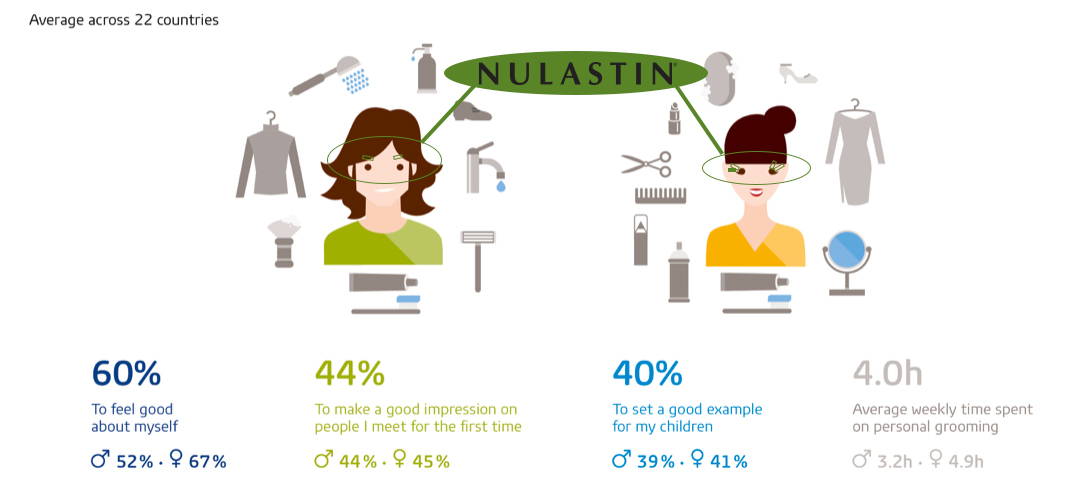 NULASTIN® offers a full skincare regime that includes four steps: cleanse, tone, hydrate and moisturize. The three-step system we recommend here is to save time while still experiencing amazing results, designed to help you look your best and reduce the time (and need) spent on makeup. The goal here is to plump your skin, reduce the look of wrinkles, dark spots, and damage caused by aging, the sun and other environmental factors. Essentially, to give turn your skin into a beautiful pallet that radiates health and vitality au naturel. Nail your wholesome look with lush eyelashes and full, natural brows. As a time-saving bonus, you can now pull your hair back and forget the fuss with styling. Dress down if you want, all eyes will be on your most powerful feature … you.