With so much focus on our facial skin and the hair itself, the scalp is often forgotten territory. But the scalp is skin, too, and a healthy scalp is the most important component of healthy hair growth.
So how do we restore scalp health for thicker-looking, more beautiful hair?
It starts with restoring elastin, the "stretchy" protein that gives skin, and scalp, its resilience. The human body actually stops producing elastin at puberty, so the amount of elastin you have around the age of 12 is intended to last a lifetime. Factors like stress, sun exposure, tobacco use, weight changes, harsh environmental conditions, and aging all accelerate the loss of elastin – leading to concerns like dull, thinning hair.
Using the right product, like our HAIR Vibrant Scalp Treatment, can help replenish the elastin your scalp loses every day to support healthy hair growth regardless of age, health or gender. Our ethically sourced elastin protein, Elastatropin®, actually stimulates degraded hair follicles and strengthens hair-producing cells. Over 16 weeks, 80% of customers notice a reduction in the appearance of thinning and bald spots. And 92% of customers see an improvement in the appearance of hair growth. Results take time, so stick with it and enjoy the look of fuller, stronger, healthier hair.
While you treat your scalp to the nourishment it deserves, use these 7 tips to maximize fullness for more luscious looking hair.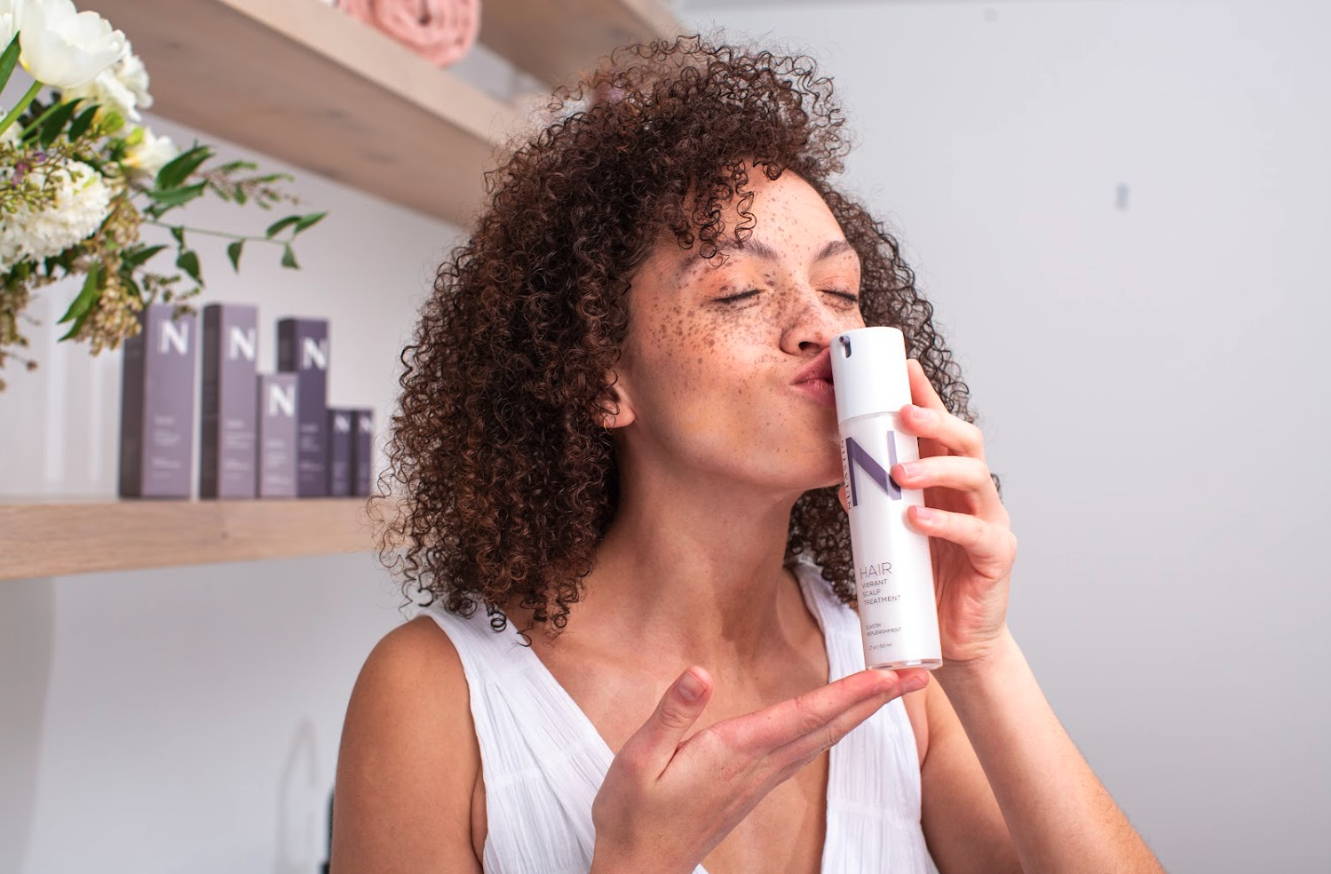 In recent years, people are washing less often. It may be a popular trend, but for most hair types, washing every other day or three times weekly is ideal for scalp health. On wash days, reach for a lightweight volumizing shampoo and wash twice to eliminate any product buildup. When you condition your hair, avoid the roots and focus on the ends, where your hair needs the most hydration. If your hair runs oilier, you can also alternate with clarifying formulas for balance.
Center parts are everywhere right now, and they're perfect for sleek looks, but they can also make straight hair look even flatter. Going off-center is a fast way to add a little oomph to limp hair. If you're in love with the center part look, just cheat it ever so slightly off-center or if you're already rocking a side part, try flipping it to the other side for a quick body boost, regardless of hair length.
Straight hair is always in style, but adding some shape is a surefire way to pump up the volume. If you're blessed with waves or curls, baby them to bring out their bounce. For those with naturally straight hair, heatless curlers, rollers or a triple-barrel wave iron offer the illusion of thickness in just a few minutes. Top off your style with some dry texture or sea salt spray.
Monochrome hair can benefit from subtle highlights or lowlights. Adding different tones adds visual depth and dimension – creating an all over thickening effect. Ask your stylist for balayage or all over highlights or lowlights. When it comes to choosing base color, avoid going too cool or too dark, which can have an aging effect and flatten the look of otherwise gorgeous hair. Think of it as adding facets to every strand, boosting shine for bombshell hair.
It's easy to assume that more hair equals thicker-looking hair, but it can actually work against you. Long, lifeless hair can look lifeless and weighed-down, especially if it's not well cared for. The secret to thicker-looking hair is the perfect haircut. Blunt cuts look youthful and maximize fullness at the ends of your hair, while playful multilayer cuts with shorter, face-framing pieces in front build volume where it counts.
"Scalp foundation" or "root cover" is hair-toned makeup that creates uniform color at the base of the hair shaft – resulting in a denser look while camouflaging grays and thin spots. For the most natural look, apply powder formulas with a fluffy powder brush or apply sprays directly to the scalp and blend with your fingertips. If you're between colors, go with the darker of the two and set the color with your favorite hairspray. This strategically placed color can make a world of difference for updos, too.
A blow dry with a round brush is still one of the best cures for lifeless hair. This technique works beautifully because it creates a lifting effect at the root, adding bounce and body as you go. If you're in a hurry, start with an upside-down "rough" blow dry to maximize volume, then when your hair is about 70% dry, flip your hair up again and finish with a round brush for extra polish.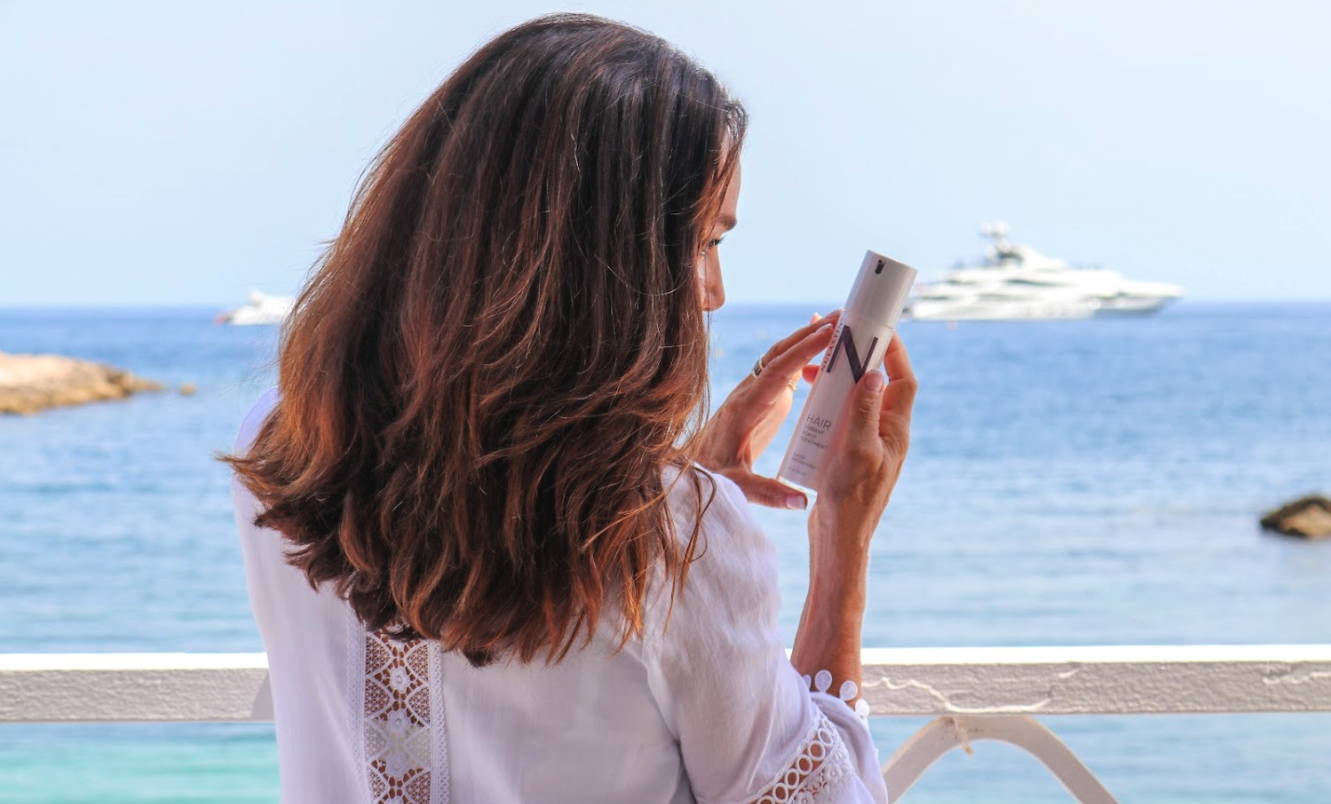 For thicker-looking, more luscious hair, the first step is to focus on your scalp and give it the nourishment it needs to promote healthy hair growth. By providing an additional source of elastin to your scalp, you can bring your hair back to life, adding fullness and vibrancy. With our groundbreaking treatment and these 7 tips, your hair is going to look better than ever.
Love your HAIR results? Check out our LASH & BROW Dual System, too. Our entire collection helps defend against matrix protein damage caused by aging, stress, sun exposure, weight changes and other factors.
100% Performance Guarantee
If our products do not meet your expectations, you can return or exchange
them for a full refund
at any time.