Holiday Countdown: Looking Your Best for Those Big Events
The change in temperature and the abundance of pumpkin spice everything has us daydreaming about fall festivities, time with friends and family, and all the holiday magic just around the corner. Cooler seasons call for moodier shades, lit-from-within radiance and lots of moisture. So if you're already thinking about your holiday looks, we have the perfect game plan to help you look and feel your best while making special memories – and snapping photos – you'll cherish forever. 
Follow our week-by-week glam plan to prepare for your holiday festivities and get glowing from head to toe.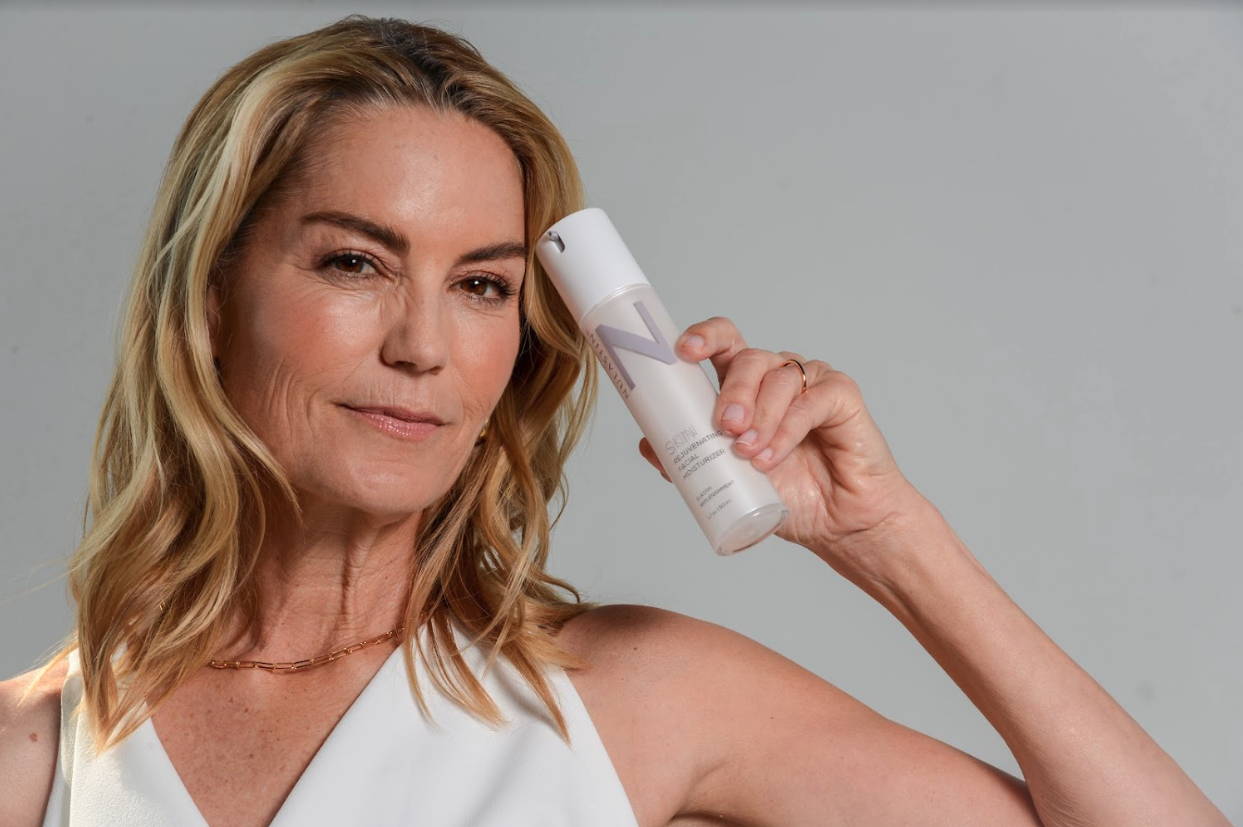 12 weeks out (or ASAP): Get your skin in shape
We know that keeping skin soft and smooth in the colder months can feel like an uphill battle, but starting early and transitioning your routine gracefully is key. Start running your humidifier every night, bring in a hydrating mask and stay on top of exfoliating to help your products penetrate and hydrate on a deeper level. Our Gentle Exfoliating SKIN Cleanser with Invigorating Caffeine is perfect for sloughing off dead skin cells and creating a luminous canvas for elastin replenishment – which is absolutely transformative. 
The Elastaplex® Technology in our Rejuvenating SKIN Facial Moisturizer and SKIN Intensive Hydrating Serum features Elastatropin®, or "tropoelastin". This is the precursor to human elastin. When applied, our formula releases tropoelastin molecules that help promote the creation of brand new virgin tissue. Customers notice lines softening, dark spots fading, and a youthful, lifted appearance in as little as a few weeks. Start using them now to get glowing in no time. 
10 weeks out: Perfect your brows
Flawless, fluffy brows are IN and they're the foundation for any fresh-faced holiday look. If your brows haven't been getting the attention they deserve, it might be time to take an intentional look at their overall shape. Consider your bone structure and how to best compliment it with your brows. You can even pull photos for inspiration. Once you have a brow shape in mind, the goal is to start building volume. The fastest way to nurture new growth is to get started with our BROW Shape Altering Serum. Resist the urge to pluck, at least for now.  
It will take some time, but you'll probably notice your brows looking fuller within the first month. As the sparse areas continue to fill in, revisit your inspiration photos. Once you're happy with the level of volume, you can go ahead and shape away, or book an appointment with a professional to make sure they're picture perfect. With your dream brows ready to go, maintenance is easy. 
6 weeks out: Bring your smile to full wattage
The holidays are the best time of the year, so a clean and bright white smile is your best accessory. Consider booking a professional cleaning session about two months before party season begins. With your teeth freshly cleaned, this is also the perfect time for in-office or at-home whitening, which will remove surface stains and reveal a gorgeous, camera-ready shine. Make your smile POP with a true red or sumptuous berry lip color.
To maintain your pearly whites longer, cut back on coffee and red wine, which can stain teeth over time. If cutting back proves difficult during the season of celebration (understandable), using an (eco-friendly) straw helps keep them bright white and keeps your lipstick where it belongs.
2-3 weeks out: Cut, color & correct
Now is the time to see your stylist for a cut and color, and any other treatments you need to keep your hair looking luminous and healthy. If you need corrective color or a deep conditioning treatment, be sure to set aside plenty of time at the salon. Scheduling your appointment two or three weeks before your gatherings gives you enough time to settle into your look and make adjustments if needed.
If you're freshening up your color with highlights, lighter warm tones like honey, gold and amber have an anti-aging effect. These tones tend to brighten your complexion and add youthful warmth and radiance.
1 week out: Pamper yourself
Chances are that you've been spending a lot of time planning and giving to others. To unwind before all the hustle and bustle, book some time for yourself. There's nothing like a spa day to relax and reset. For that rosy glow, book a facial a week beforehand. If you're looking for some deep relaxation, try a Swedish massage or a guided meditation session.
Your esthetician will recommend the perfect treatments for your skin, but it's best to avoid harsher options like peels and extractions too close to a big event. They can offer great results when booked further in advance, but your best bet right before is something soothing, hydrating and revitalizing. You can extend your results afterwards with hydrating masks at home. Try them three days before and the morning of your event. This will keep your healthy glow going as long as possible.
3-5 days out: Get soft & silky-smooth
Whether you're wearing a short dress or just maintaining that perfect brow shape, schedule any waxing or hair removal appointments three to five days ahead of time. This allows any swelling and redness to subside. The result usually lasts four to six weeks, so you'll be enjoying your smooth skin for weeks to come. 
Keep in mind not to shave in the days leading up to your appointment. The ideal hair length for waxing is about one-eighth inch to one-quarter of an inch.
Give your nails some TLC by scheduling a mani-pedi right before your event. You can even think of it as the pre-party and get your friends or family together to make it a social affair. Don't be afraid to have fun with it. Go chic with classic red or understated neutrals, or go wonderfully wild with seasonal themes (reindeer, anyone?) You work hard with those hands and feet so sit back and enjoy the pampering.
Self-care is a beautiful thing and gearing up for holiday gatherings never looked so good. Order your elastin-replenishment products now and book your appointments well in advance. Enjoy the magic of this glam plan. You deserve it!
Our entire collection supports the body's natural ability to stimulate the replenishment of elastin while defending against matrix protein damage caused by aging, stress, sun exposure, weight changes and other factors. You can try NULASTIN risk-free because every one of our products is backed by a 100% Performance Guarantee. If our product(s) do not perform to your expectations, you can
exchange or return
them at any time
[Terms and Conditions Apply].
---